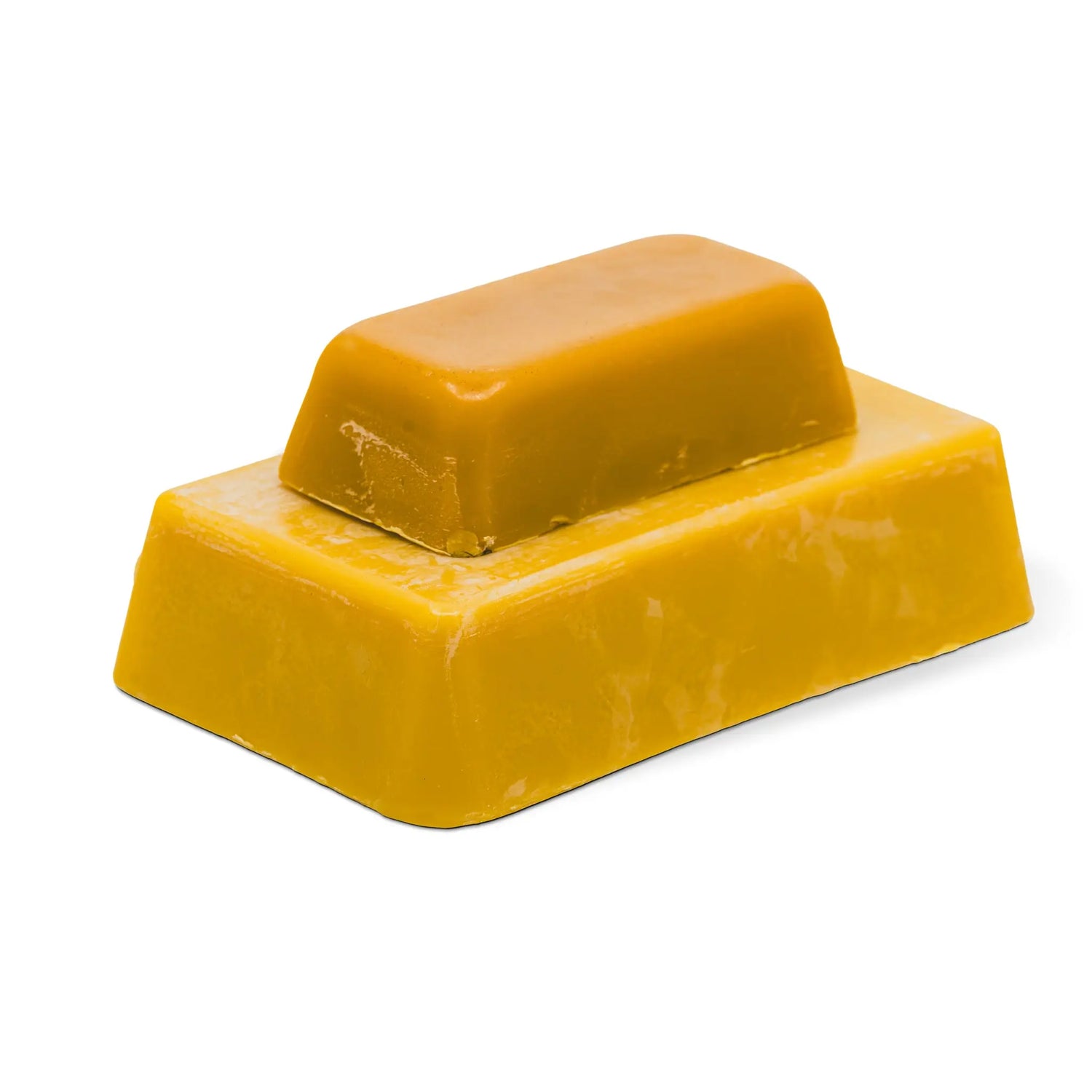 Beeswax NZ
Are you looking for a natural and sustainable solution to enhance your daily life? Look no further than our premium beeswax block! Crafted from pure, high-quality beeswax, a by-product from our honey production. This versatile product can transform your routine in countless ways. Embrace sustainable solutions and unleash your creativity with beeswax blocks!
Benefits

Candles

Skincare

DIY Furniture

Waterproofing

Arts
FAQs
What are the benefits of using beeswax for skincare?
>
Beeswax creates a protective layer on the skin, sealing in moisture and guarding against environmental damage. Its vitamin A content helps soothe and soften the skin while supporting cell regeneration.
Can I make my own natural skincare products using beeswax?
>
Absolutely! Combine beeswax with honey or coconut oil to create lip balms, creams, and lotions. Enjoy the benefits of natural ingredients in your personalized skincare routine.
How can I use beeswax for candle making?
>
Purchase beeswax moulds, melt the wax from the block, and create your own 100% natural, non-toxic candles. Enjoy the long-burning candles that fill your home with a delightful honey aroma.
Are beeswax wraps a sustainable alternative to plastic wraps?
>
Yes! Beeswax wraps are an eco-friendly choice to replace plastic wraps and tinfoil. Use them to wrap fruits, pack lunchbox snacks, store sandwiches, or cover open jars. They can be reused multiple times, reducing waste.
What are some other creative uses for beeswax wraps?
>
Beeswax wraps can be used to encase soap while traveling, cover open jars or bottles, graft plants together, polish furniture, lubricate squeaky joints, grease baking pans, prevent rust on tools, and even make cheese wax.
How should I store beeswax blocks?
>
Beeswax remains solid at room temperature, but it may develop a powdery coating called 'bloom' when stored in cooler temperatures. To remove bloom, use a blow dryer or a soft rag. Store beeswax in a container or wrap it in plastic or a beeswax wrap to prevent dust from sticking to it.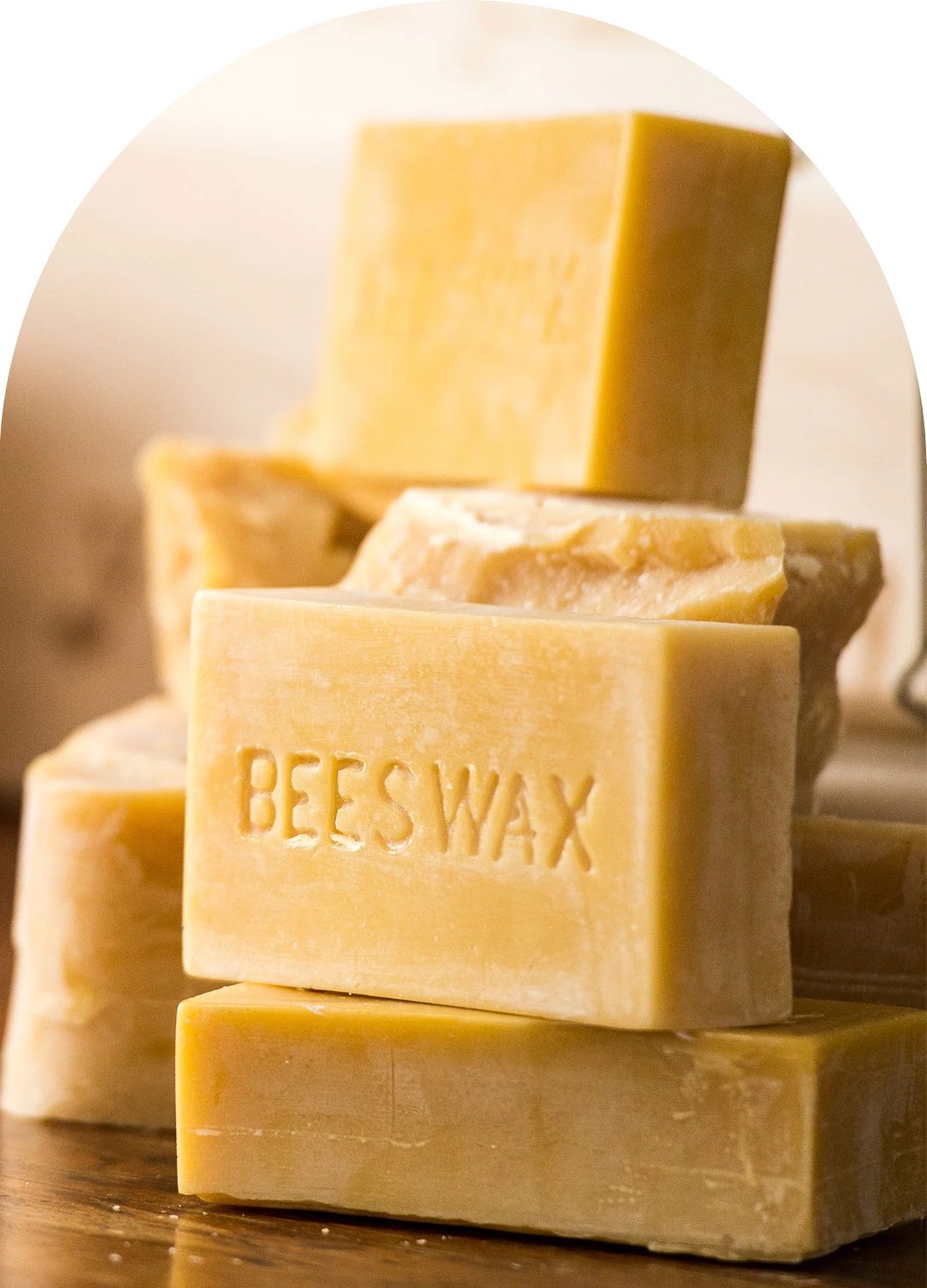 Created by nature - Beeswax
This amazing product is made by female bees within the hive for storing the colony's honey. The process of creating New Zealand beeswax also contributes to the production of other forms of raw honey, including our very own UMF Mānuka honey. With natural antibacterial properties, New Zealand beeswax is commonly used to soothe skin conditions by assisting with inflammation and pain relief.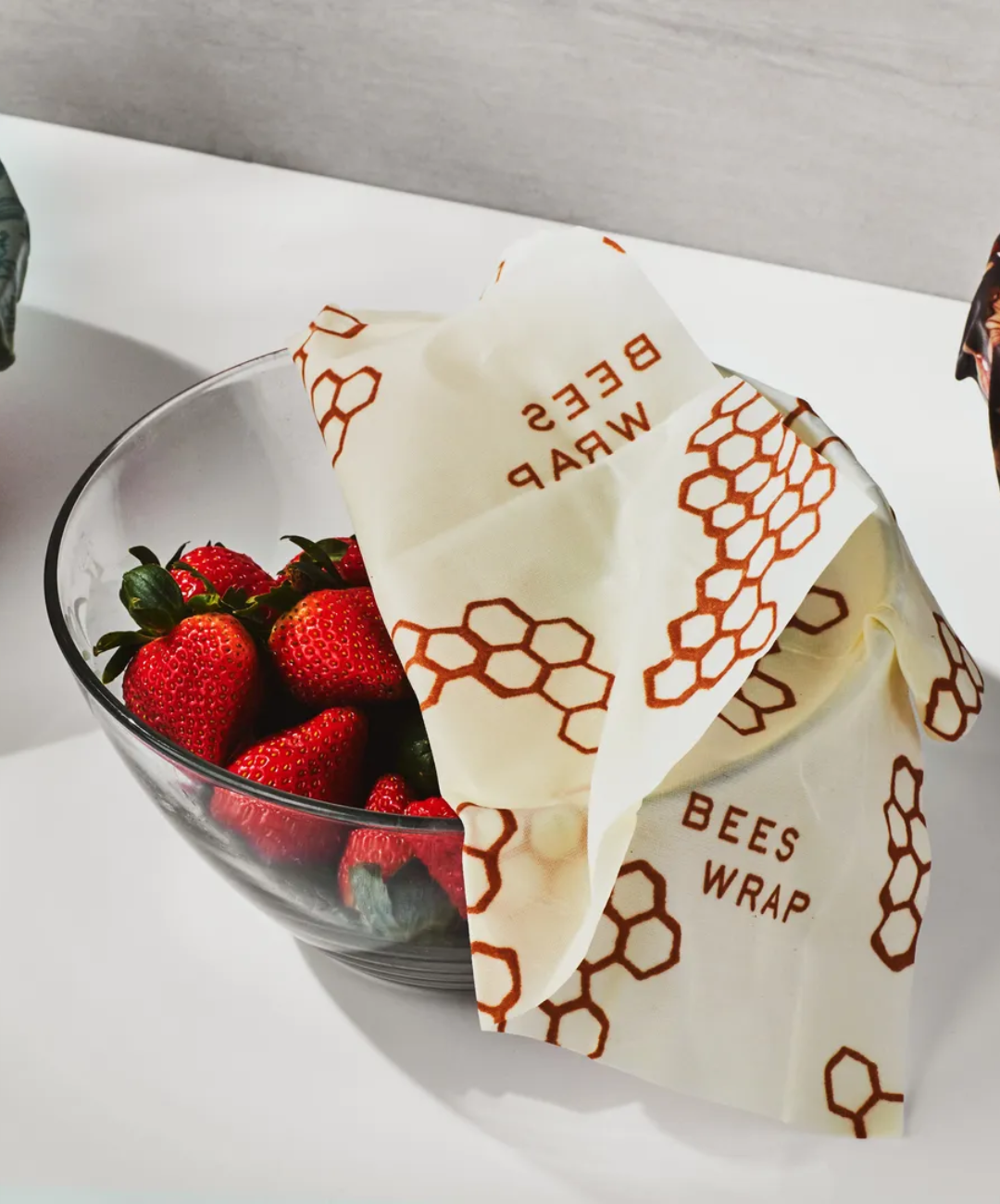 Beeswax Usage Ideas
Craft exquisite candles, indulge in natural skincare, restore furniture's glow, and waterproof your belongings with this versatile product. Unleash your creativity in arts and crafts, utilize it as a natural adhesive, and explore unique applications that elevate your daily life. Embrace the wonders of beeswax blocks, the eco-friendly solution for a sustainable lifestyle. Shop now and experience the magic!
Try Beeswax for Yourself
By incorporating our beeswax block into your life, you'll not only experience the benefits of a natural and sustainable product but also unlock your creativity and explore new possibilities. Don't miss out on the versatile uses and examples that beeswax has to offer! Related Products & Information Looking for where to buy beeswax in NZ? Journey no further than beeswax blocks and products from Happy Valley Honey, quality beeswax suppliers. Shop our range of beeswax NZ-wide or overseas at a great price from our online store, or find our authorised beeswax suppliers and stockists near you. We have more than pure beeswax for sale. Our New Zealand honeycomb and chunky honey are a delicious addition to your favourite cheese platter. Discover how our Royal Jelly, Propolis, or Bee Pollen can enhance your wellbeing. Order from our full range of unique New Zealand products today. Don't hesitate to contact our friendly team for more information.
Happy Rewards
Welcome to our Happy Rewards program. As a member you'll earn points for your purchases. We'll reward your ongoing support with exclusive member - only gifts, 25% off on your birthday, and a complimentary UMF 5+ Manuka 500g for every 1000 points earned.
Choosing a selection results in a full page refresh.
Opens in a new window.