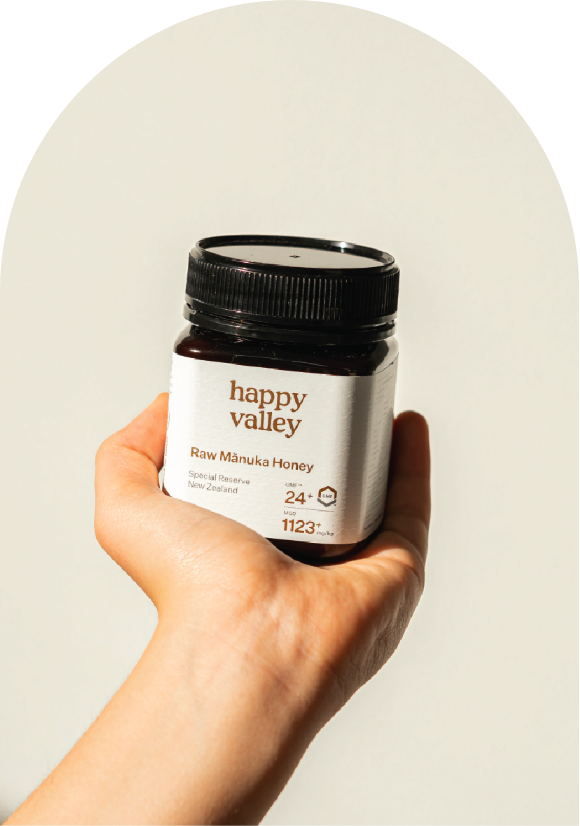 Happiness starts
with wellbeing.
With 45 years of experience under our belt, we know nature. In particular, the power of the hive. We curate thoughtful products from the hive that create happiness for the whole family. Our Land to table model is dedicated to authenticity, ensuring that we extract and pack only the best products from the hive. We're passionate about staying involved with the whole process of producing. Let the hive empower your happiness with Happy Valley.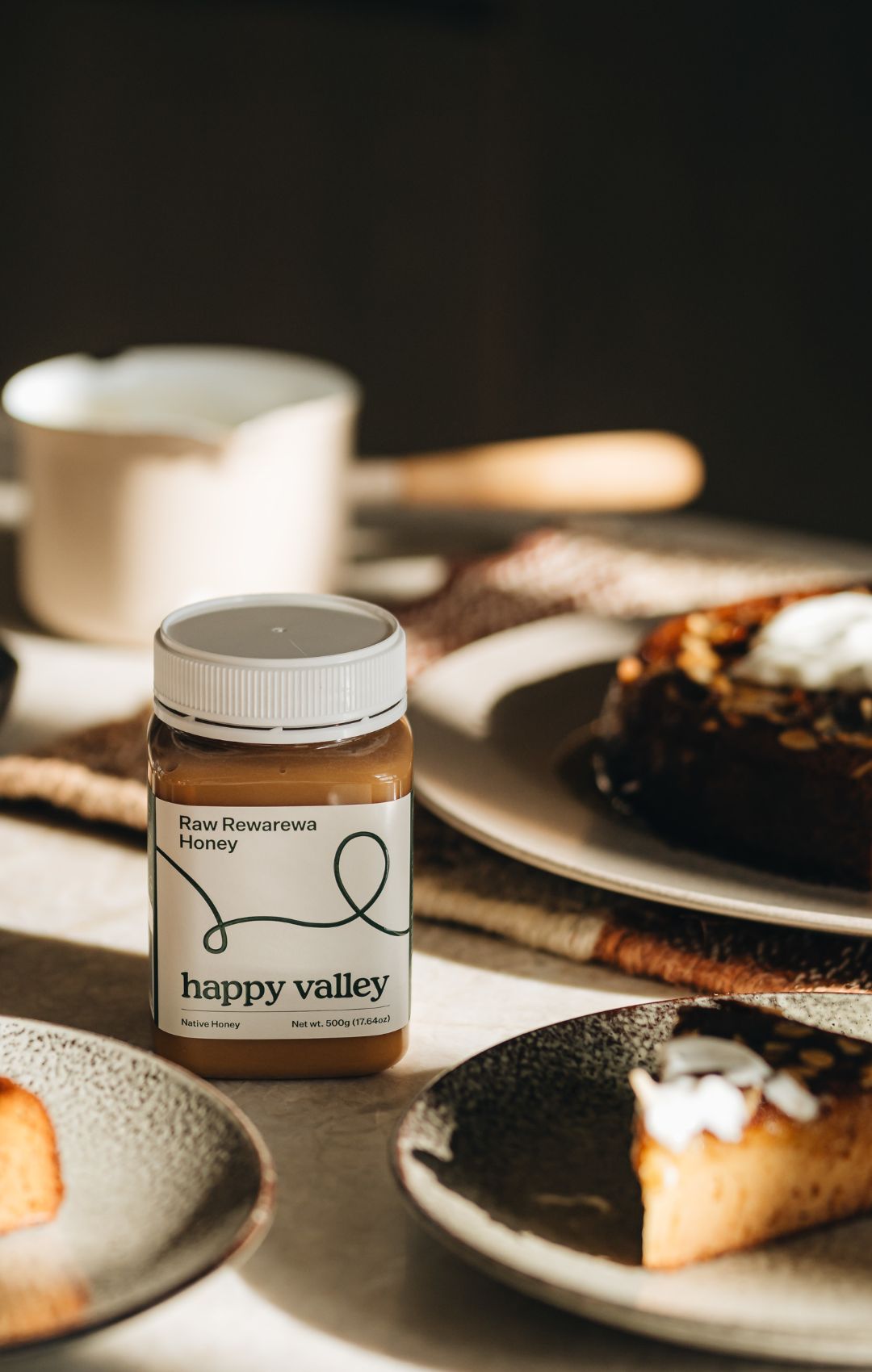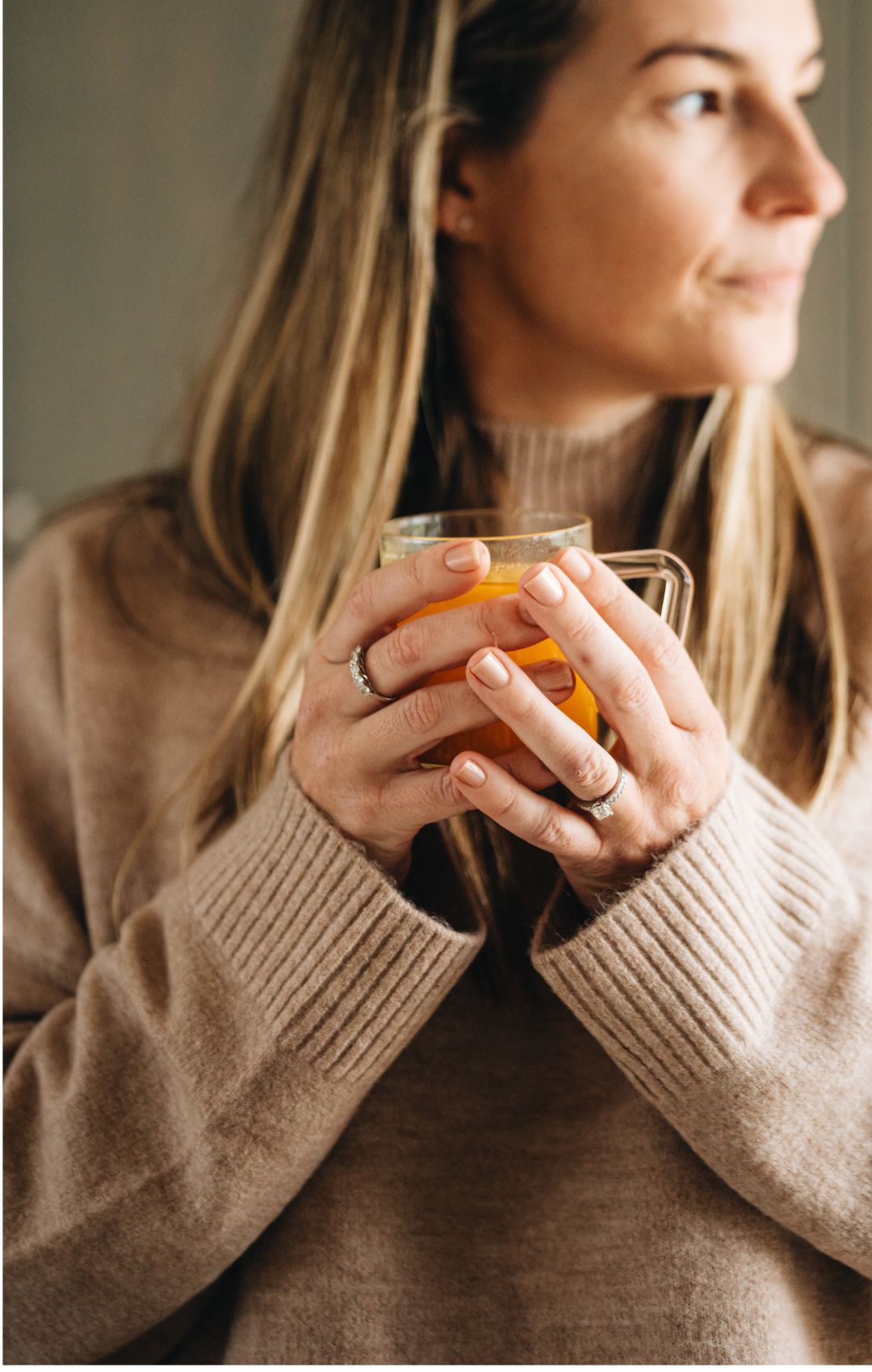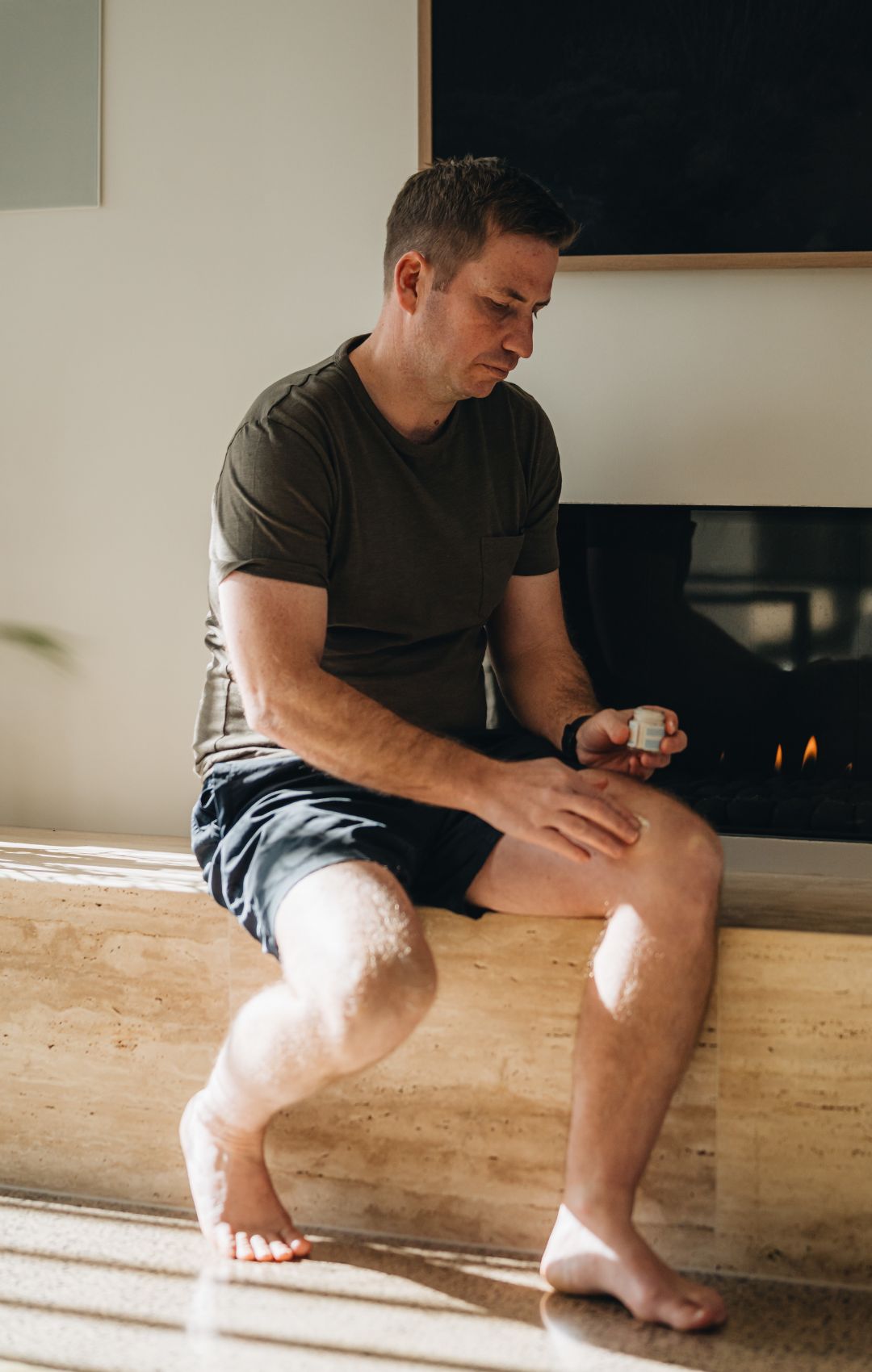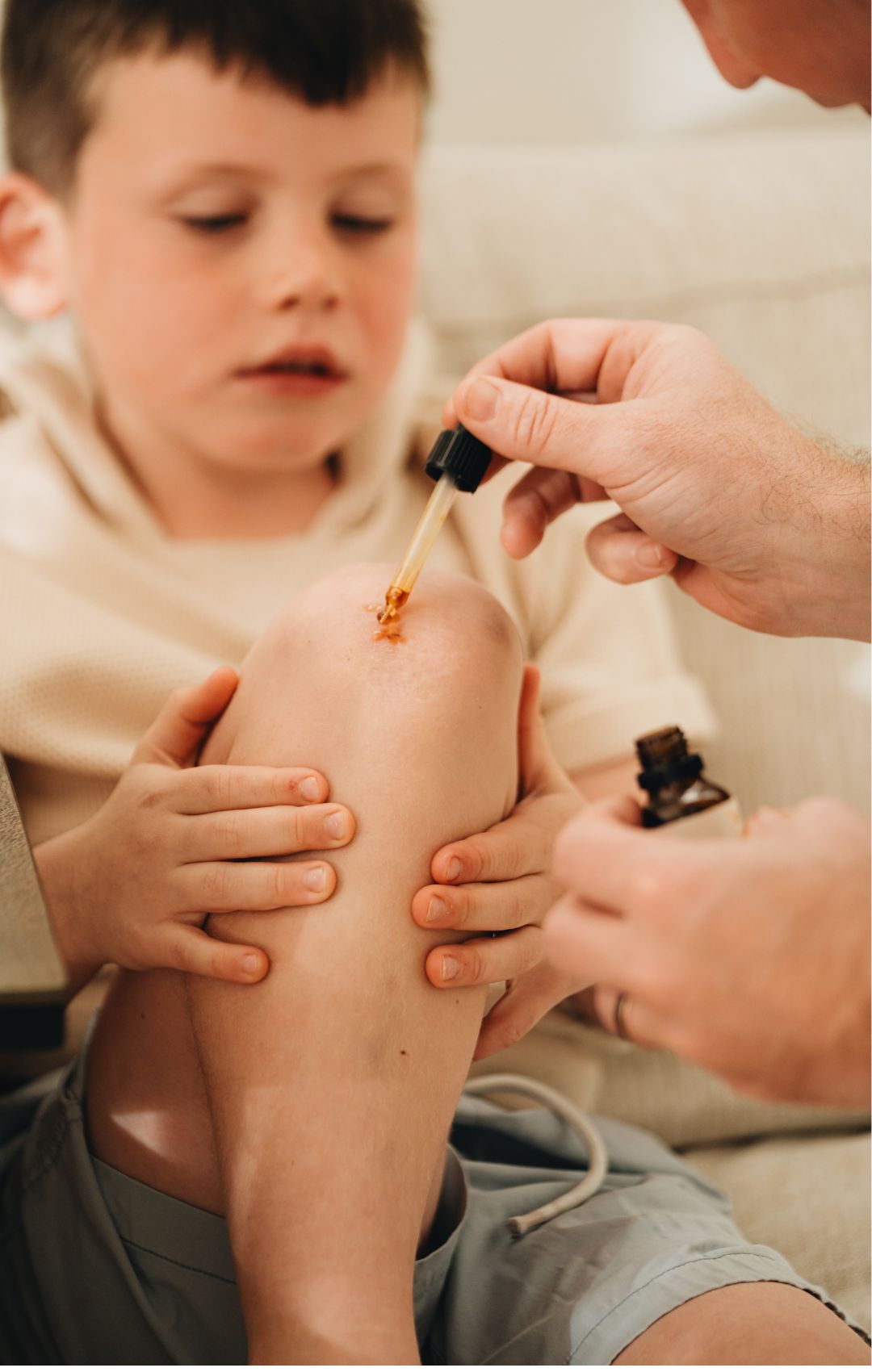 Reviews
Average rating
From 5k. reviews
Great company
The whole process of ordering this product was easy. Super fast delivery even though we live rurally. I bought this product for a friend and as yet have not heard how they are doing with it but enjoyed the whole experience of buying from this company.
Debbie Francis
Excellent product
We have a little every day, and can feel and taste the difference to "ordinary" honey. Trying to monitor any experience outside the norm so over time can definitely say positive things about Happy Valley Manuka honey 20+ We are more than happy and with the service.
Douglas Schirripa
Great product
Great product at a great price. Order was sorted quickly and communication was great.
Justin Ellis
Great service
Fantastic service. Fast delivery, great contact with the store. I was called to confirm delivery date to ensure it reaches me before I depart. Thanks
Magdalena James
Helps Healing & Good Health Booster
Great for lemon & honey drinks my husband loves the taste so happily takes when he has a sore throat
Pam Rutherford
The best tasting honey
This honey is so good. Our whole family can't get enough of it. Delivery is smooth and quick and we will be back very soon!
Josh Noonan
Enjoying the benefits of Manuka Honey
Bought it along with the propolis oral spray as a gift for my elderly mother. She's taking it every day, enjoying the great unique taste of Manuka honey. Happy Valley's UMF 24+ is a great value for money, and also could make a great gift for your loved ones.
Kian Yi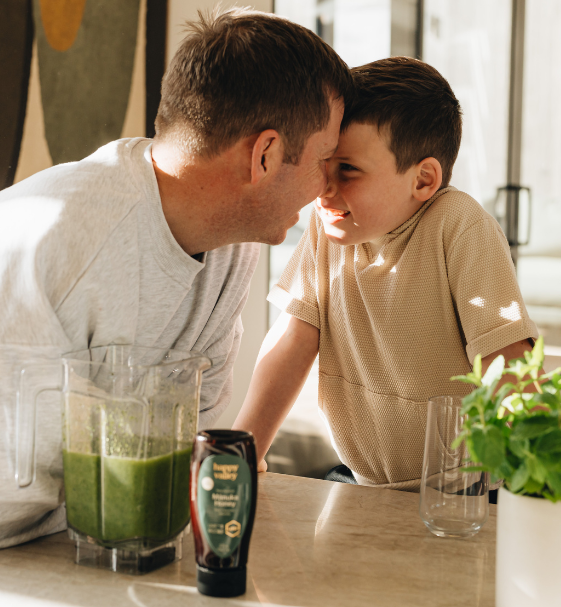 Honey, like you have never tasted.
Mānuka Honey is a rare and exceptional product that is created by bees pollinating the native Mānuka Bush during a brief seasonal window in spring and summer.
Mānuka honey is complex and unique, with high levels of enzymes antioxidant, antibacterial, and anti-inflammatory properties from bioactive compounds. Mānuka Honey is a true gift from Mother Nature.
New Zealand
Sourced naturally
Our #1 selling Premium raw New Zealand UMF Manuka Honey range is native to New Zealand. Sourced naturally from some of the most remote, untouched land in New Zealand. The result is raw, pure, unpasteurised Mānuka honey sourced sustainably from the hive by our own team of beekeepers.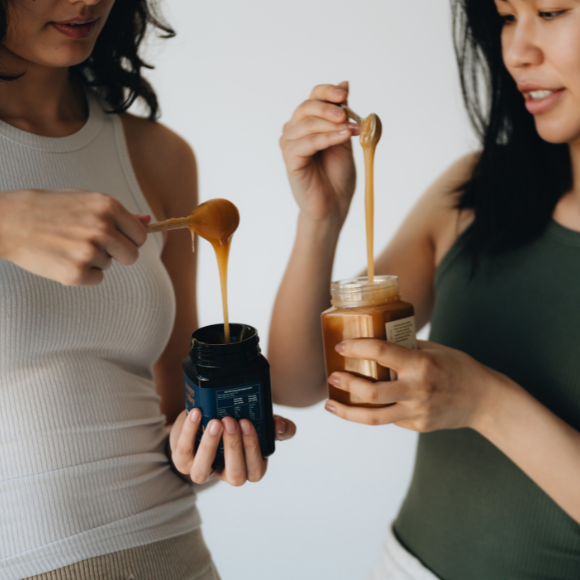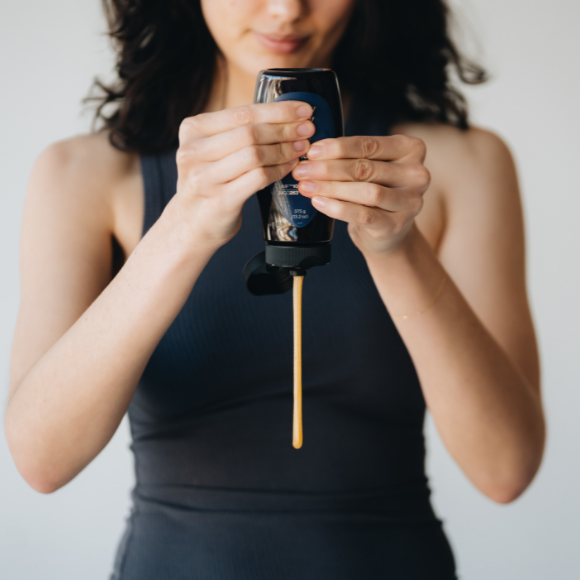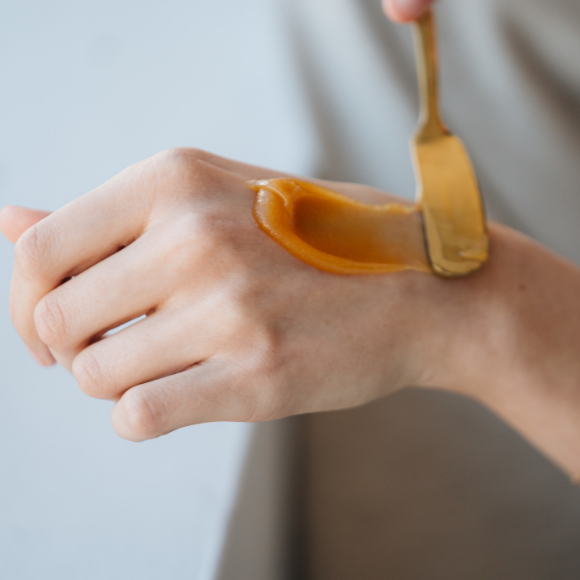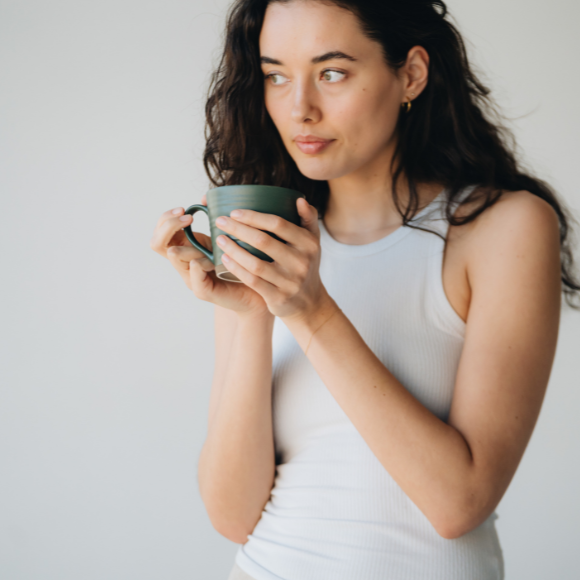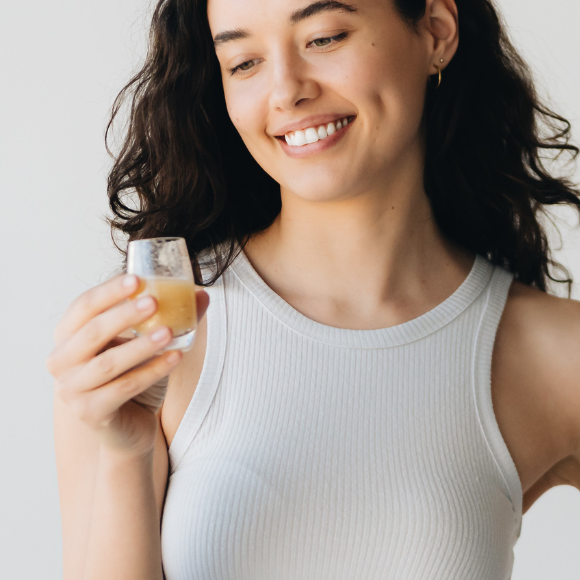 UMF | Quality you can trust
When you buy from Happy Valley honey stores, you can be confident of our NZ honey and bee products purity. Independently certified using UMFs certification criteria, the most comprehensive, independently certified and internationally recognised quality assurance system for New Zealand mānuka honey. It's designed to validate Mānuka honey potency, authenticity, purity, shelf life, so you can be sure.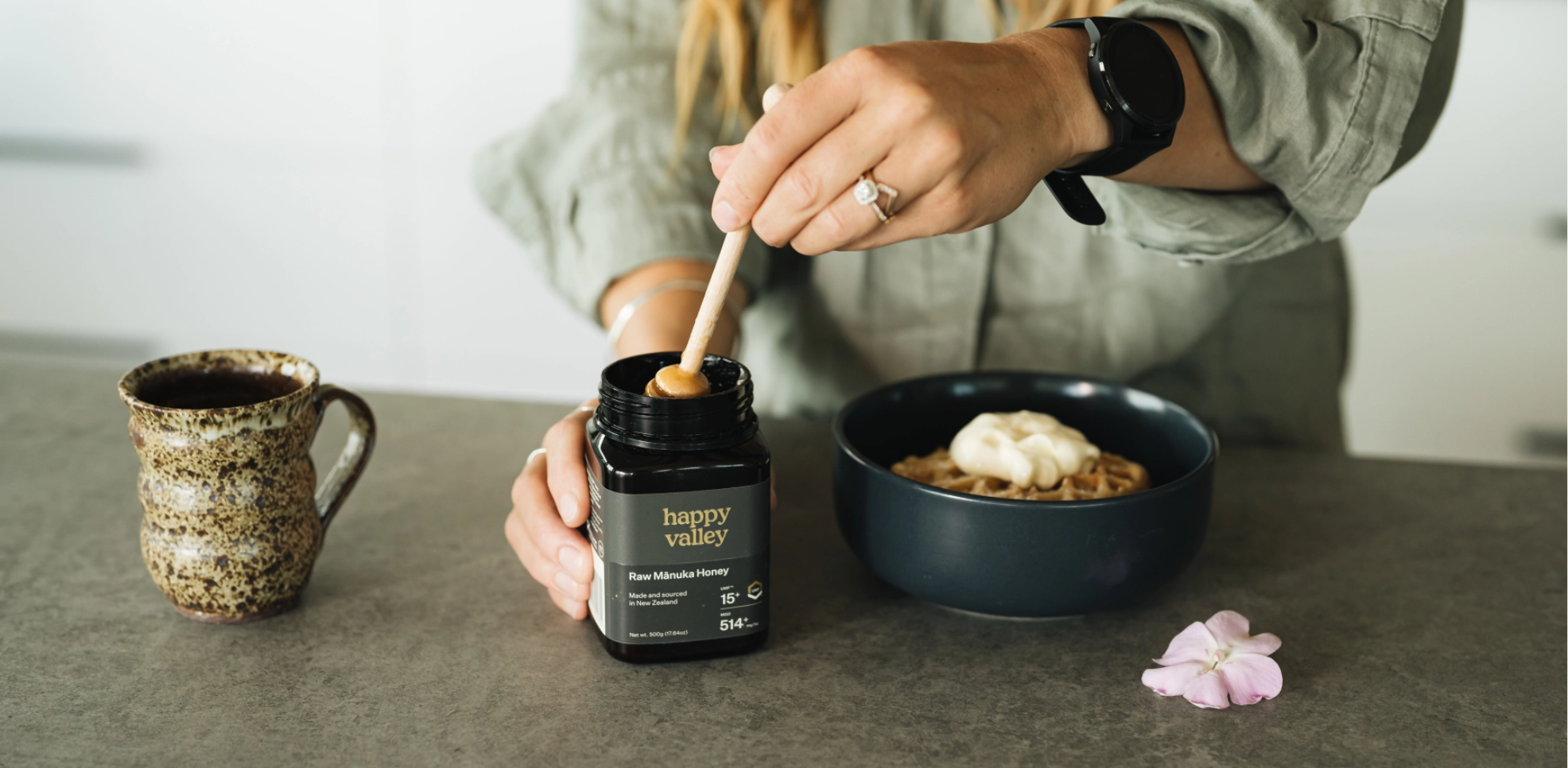 UMF & MGO grades
The higher the UMF Grade – the higher the Methylglyoxal (MGO) compound in the honey. MGO is a powerful compound not found in regular honey, and responsible for what makes Manuka honey so special. Simply put, a higher rating means more of the good stuff.

Sustainability assured
Sustainability is a top priority, we are on a journey to continue our focus to sustainability not just within our bee keeping practices, but with the products and services we offer you, our customer. We've planted over 10,000 manuka plants, ensuring manuka regeneration on our land and we support Trees for Bees programs. We only use BPA-free and Recycled PET jars and allow jar returns to our Auckland location as well as jar refills in-store, simply bring your container or jar and we will refill from our honey bar. Plus, we're working towards BCorp certification.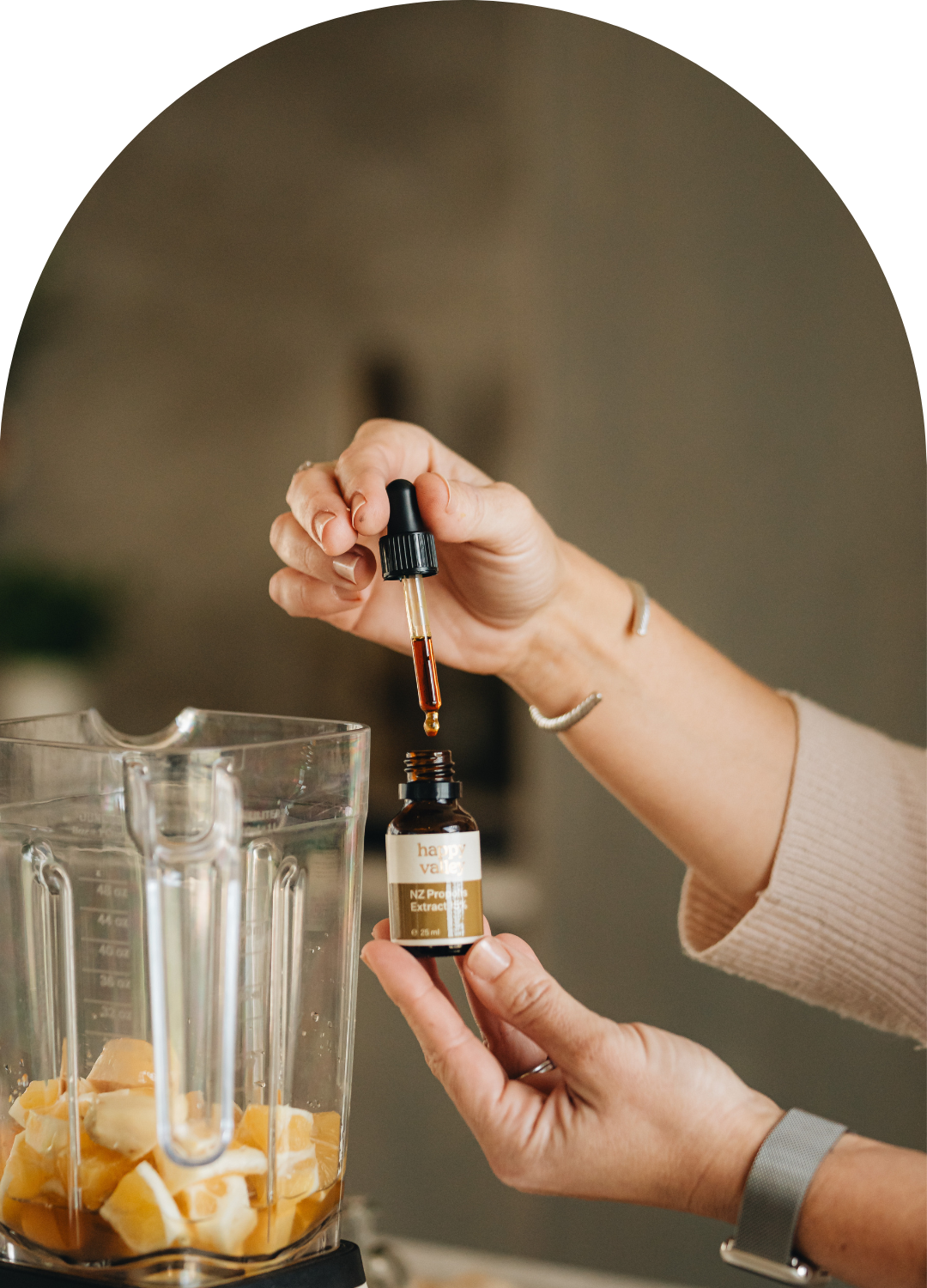 We don't formulate our products, nature does.
We don't add ingredients, nature does. We use only what is found and used by bees in the hive, carefully crafting and packaging our products just as nature intended them to be. We work with nature to offer the purest quality honey and wellbeing products right here in New Zealand. We dedicate our time to providing our customers with authentic UMF® Mānuka honey, New Zealand sourced Propolis, Bee Pollen, Fresh Royal Jelly and Bee Venom.
Happy Rewards
Welcome to our Happy Rewards program. As a member you'll earn points for your purchases. We'll reward your ongoing support with exclusive member - only gifts, 25% off on your birthday, and a complimentary UMF 5+ Manuka 500g for every 1000 points earned.